If you have already a design and some other stuff for your application, you just can to take an iphone app developer for hire at appmemobile.com and got your app finished! We have a dozen of talanted programmers for your needs.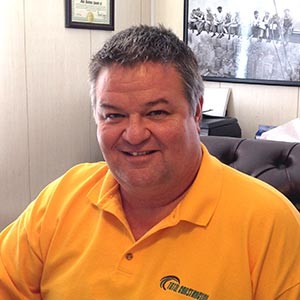 Dale Lands, owner and founder of Total Construction in Garner, NC, has been a general contractor for over 25 years.
Over the years, Dale has overseen countless construction, renovation, remodeling, repair and landscaping projects — from initial site development to comprehensive, all-new construction and everything in between. His personal commitment to excellence ensures each project is completed in the most skilled, efficient and cost-effective manner possible, providing each client in Raleigh, Cary, Garner, Clayton and surrounding areas with a quality product and service at an affordable cost.
Personal Bio
I started driving a dump truck in my teens and discovered that I enjoyed the construction industry and found that I had talent for construction projects. I decided to pursue a career with a goal of setting a reputable name in the industry. A name that was trustworthy.
During my 30 years experience, I have tried to treat people the way I expect to be treated and produce the best result possible for a fair price.
I have built streets, houses, condos and apartments, as well as smaller projects such as decks, siding, trim and paint. If it can be done in construction, I can ensure you get the results you are looking for with your project.
What is a General Contractor?
As a rule, a general contractor is someone who is hired to oversee a building or related project from start to finish.
In hiring a general contractor, you are working with someone who has experience in all aspects of construction, renovation and repair work, from laying a foundation to plumbing to window installation. In addition, a good general contractor (like Dale Lands at Total Construction) will always keep your best interests in mind, saving you time and money wherever possible — without compromising on quality.
If you're ready to experience the Total Construction difference, contact us today at 919-625-7115 or fill out the quick quote form to the left. Our Raleigh, NC construction professionals would be happy to provide you with an estimate on any of our residential or commercial services.
Offering more than 25 years of experience in the Raleigh, NC general contracting industry, Total Construction delivers a variety of professional construction and related services to residential and commercial clients alike, including remodels, repairs, landscaping, hardscaping, site development, new construction and more. Proudly serving Raleigh, Cary, Garner, Clayton, Wendell, Knightdale and surrounding areas in the NC Triangle.